Customer Reviews
Heaven
I can not live with out my daily dose of mama cacao... she has brought me home to myself
04/25/2022
Denise M.

New Zealand
A new beautiful habit to start my day
By purchasing this cacao and following the instructions on the box, has given me the chance to switch off the mind and meditate to a calm space from where i can begin my day. I´m actually recovering from a concussion, which has taught me to go slow. So I`ve given myself the chance to ceremony each morning from shaving the cacao, thanking it´s presence and thanking the things to be thanked in my life and start the day with joy. It gives me great pleasure and an invigorating feeling to think about the process of production and the people involved in it, to bring the wisdom of Peru into my life is a blessing. Beautiful taste and creamy flavour which I mix with vegetable milk and then whip. Thanks Seleno family
04/03/2022
kaleena f.

New Zealand
Cacao
Ohhhh this is my ultimate favourite cacao! So rich and Tastey
03/19/2022
Julia S.

New Zealand
So good!
This cacao paste is wonderful! Such a beautiful way to start the day with an open heart and clear intentions. Love it!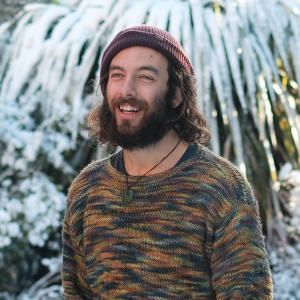 JP
03/06/2022
Jamie P.

New Zealand
Great service, great cacao
Kia ora. The cacao is wonderful, and ethical, from friendly people: highly recommend.
FREQUENTLY ASKED QUESTIONS
We've collected all of our most common questions into a useful guide for you, to explore maca a little deeper.
Hit the link below.