The most sacred plant of Junin, Peru with over 2000 years of traditional practice as a plant medicine. She represents strength, resilience, balance and promotes self-healing.
Maca root is a sacred plant from the high mountains of Peru that is traditionally used as a natural remedy to bring balance, boost energy and combat stress and fatigue. Maca powder benefits natural hormone balance, promoting both libido and sexual function in men and women and returning hormonal harmony during hormonal transitions in women (e.g. menopause or PMS). Maca is also an adaptogen that helps the body cope better with stressors and naturally returns balance to the nervous and endocrine systems.
The different colours of maca (red maca, black maca and yellow maca) each have different properties that need to be used in the right ratios depending on the condition being treated. Yellow maca root is the most abundant form of maca (65%), it is more mild than the other colours and is traditionally used to build resilience and bring balance to master glands. Yellow maca powder benefits those with hormonal imbalances, thyroid dysfunction, adrenal fatigue, stress, burnout and for general health and well-being.
Red maca root is more rare (25%) than yellow maca and saved for acute treatment of constitutional imbalances or alleviating more chronic conditions. Red maca benefits conditions such as specific hormonal imbalances (including PMS and menopause), anxiety, adrenal fatigue, weakened bones, poor circulation, inflammation and autoimmunity, prostate function in men and can enhance fertility in women.
Black maca root is the rarest form of maca (10%) and is thought to be the most sacred and saved for acute treatment of constitutional insufficiencies or chonic health conditions. Black maca benefits cognitive capacity (brain fog), brain function, physical energy, mental focus, mental health (as a natural antidepressant), physical performance, male fertility, sexual function and libido.
CLICK TO FIND THE RIGHT MACA FOR YOU

Maca comes in powdered form or crunchy chunks known as maca nibs that have a sweet, malt-caramel flavour. It combines well with spices, fruits and bitter foods like cacao. Add Maca to your morning granola, porridge, smoothie, fruit juice, fruit salad or have the traditional way in a tea, infused with your favourite spices or fruit.
As a starchy root vegetable Maca always needs to be cooked before consumption and should not be eaten raw, eating raw maca can actually be detrimental to your health. When it comes to raw Maca vs gelatinized Maca or activated Maca powder it is best to choose the heat treated option as it is gut safe and contains equivalent or higher levels of bioactive macamides. We only sell heat 'activated' maca (gelatinized maca) which is pre-cooked safe to consume in your smoothies, plus it tastes much better. For those wanting to know how much Maca to take, we recommend 1-1.5 tsp per day for a minimum period of 6-12 weeks to get the full health benefits. Maca is best taken in the morning to provide sustained energy throughout the day. It doesn't contain caffeine so doesn't create a stimulant effect and is safe and well tolerated by people of all ages and health conditions.
Subscribe to our newsletter and receive our Maca and Cacao recipe guide!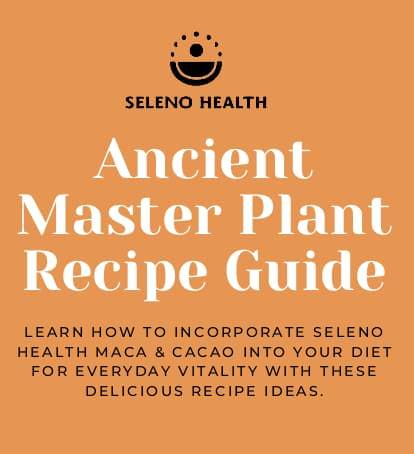 MACA FOR WOMEN AND MACA FOR MEN
As women and men have very different hormonal cycles and requirements it makes sense that they also have different requirements when it comes to their Maca powder. From understanding the sacred traditions of Maca, the energetic properties of the different colours and the needs of women and men we have formulated the perfect Maca powder blend to bring internal harmony back to your body. One specifically designed for women and one for men, try it today to optimise your natural hormones.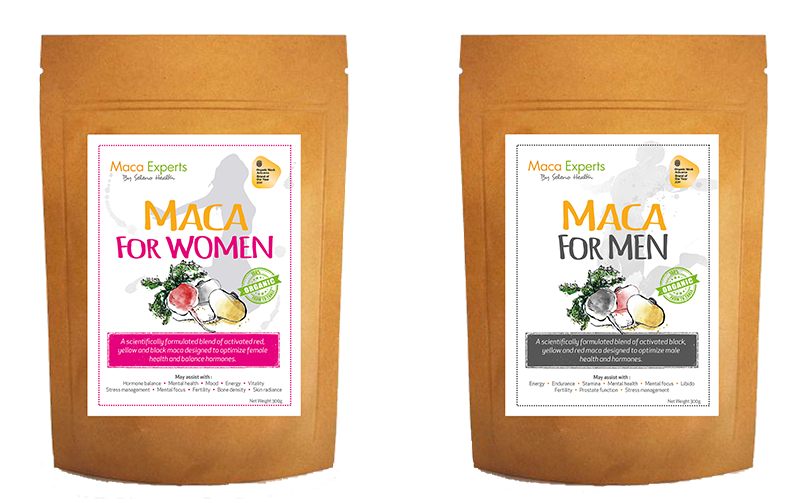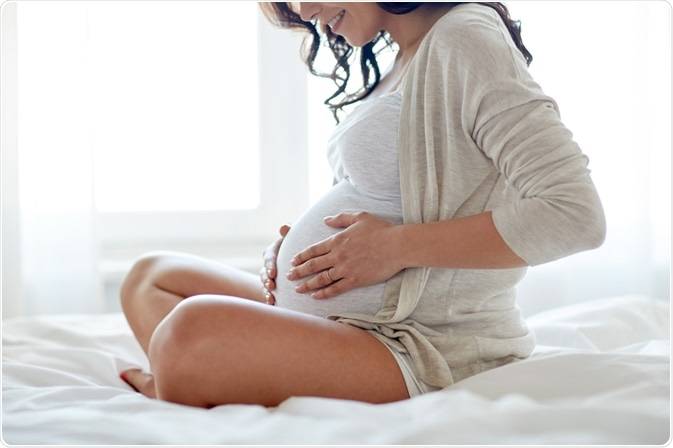 IS MACA SAFE DURING PREGNANCY, BREASTFEEDING AND FOR CHILDREN?
Traditionally in Peru Maca is used to enhance fertility and is continued to be consumed as a daily nutritional food to support the body during pregnancy as it is known to be a rich source of folate and other essential vitamins and minerals. Postpartum Maca powder has the added benefits of improving energy and resilience to stress, regulating and balancing hormones, improving mood, mental health and reducing the risk of postnatal depression. It should be noted that the safety of Maca during pregnancy has never been clinically evaluated and knowledge is only based on observational and traditional evidence. Studies and a consensus piece has demonstrated Maca to be very safe to use during breast-feeding. Further to this Maca can be given to children, we recommend for those under 5 years taking 1/4-1/2 tsp per day of yellow Maca, those 5-12 years old 1/2 tsp per day (half an adult dose) and once at puberty teenagers can consume a full adult dose.
MACA AND THYROID ISSUES - IS MACA BAD FOR THYROID FUNCTION?
There is a lot of debate about the impact of taking Maca on thyroid function all based on the fact that it is a cruciferous vegetable. Some cruciferous vegetables can inhibit thyroid function in some rare cases, however this is only a consideration that would need to be taken for those who consume Maca raw. Maca has always been cooked traditionally which protects the thyroid and changes the medicinal properties of the root. We only sell pre-cooked or 'activated' Maca which is completely thyroid safe and in the form it has been consumed for centuries. Our thyroid safe activated Maca can also be taken alongside thyroid medications without any contraindications and may act to benefit those struggling with thyroid issues by enhancing their energy, vitality and metabolic function. For those looking to enhance their thyroid function we recommend our activated yellow Maca, Maca nibs or chocolate Maca blend.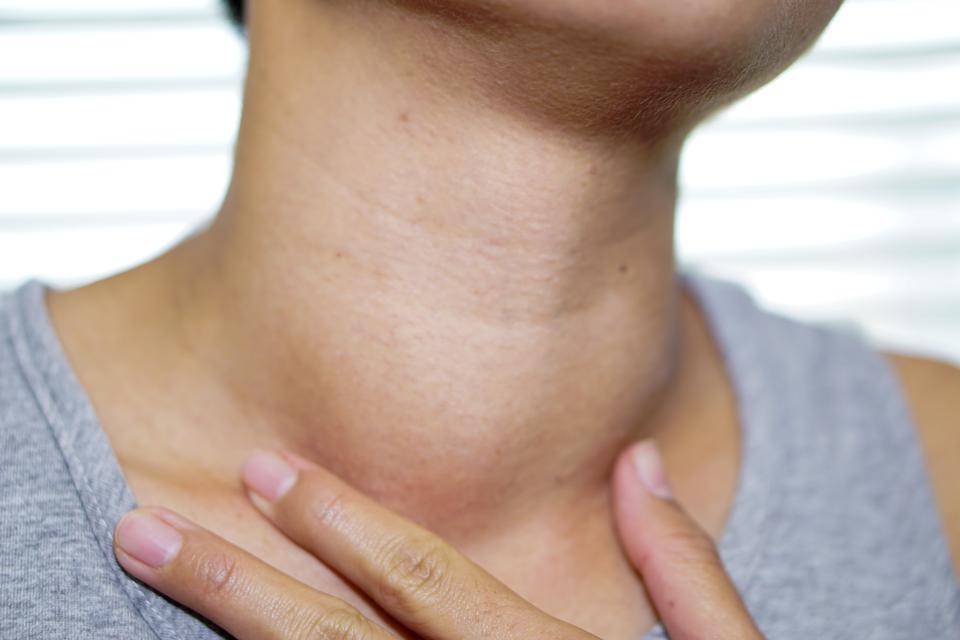 Join our Maca retreat in Peru
Become a maca practitioner